Further information about Greencrop attendance at the Cambridge Clean Air Event (August 2021 press release) *** Finished ***
15 August 2021 Archive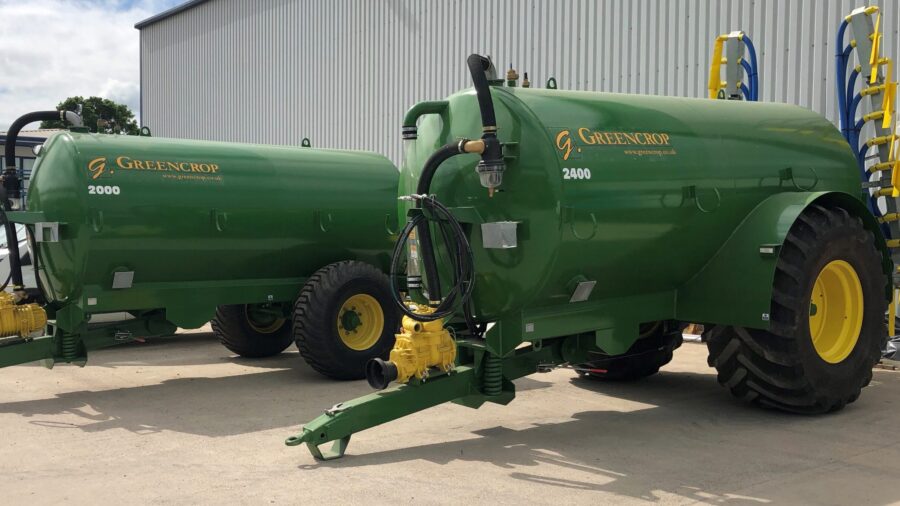 New legislation taking effect from 2025 regarding the application of slurry to the land above ground will affect everyone. The slurry application will have to change to shallow injection, trailing shoe, or dribble bar method. Also, by 2027 all slurry storage will have to be covered to retain emissions into the atmosphere. Therefore, now is a great time to come along to the Cambridge UNI clean air event on the 7th of September, to learn about the regulations and understand what we can offer to help you comply for the future.
Greencrop offers a range of dirty water and slurry spreading solutions; to spread slurry/ waste/dirty water from livestock farms, washing plants and AD Plants. Plus, we can offer a range of covers for your storage needs or even completely new storage tanks etc.
We will display a selection of our products, including show slurry tankers, spreaders, mixers, pumps, flow meters, etc.
Greencrop can supply a range of all the above equipment and a great budget range of dribble bars up to 9m spreading width, able to mount on existing vacuum tankers from the rear door, without having to weld on any mounting brackets etc. This system allows the use of the splash plate if needed.
We supply a new galvanized rear door that has the mounting brackets welded to it. The existing gate vale is fitted to this door with the forklift lifting points included. The dribble bar can be offered up to the rear door and bolted on at the correct height.
The machines are very close-coupled to the tanker, preventing excessive weight overhang. All dribble bars are fitted with standard road lights, whilst machines from 7m upwards are fitted with a boom brake backs system.
The units are fitted with an easy access horizontal macerator which is self-sharpening and reversible. 50mm outlets and pipes (so less blockage) at 250mm spacings. A manual gate valve before the inlet to the macerator controls the flow rate as required.
Our range of dribble bars start at 6m and go up to 12m with a single macerator on tanker models and with twin macerators on umbilical machines from 9m upwards.
Our range of dribble bars can be specified tanker mounted which can be removed and used as a tractor-mounted umbilical machine.
Greencrop trailing shoe applicator range start at 6m to 12m, tanker mounted or umbilical mounted, or up to 9m as both tanker /umbilical systems. Our shallow injectors start from 3m up to 6m widths.
We can offer a range of umbilical equipment, including pumps, layflat reelers, splash plates, flow meters and monitoring systems, Oroflex hose. Plus, a full range of dirty water spreading equipment
For more information contact:
Howard Chantry

UK Sales Manager