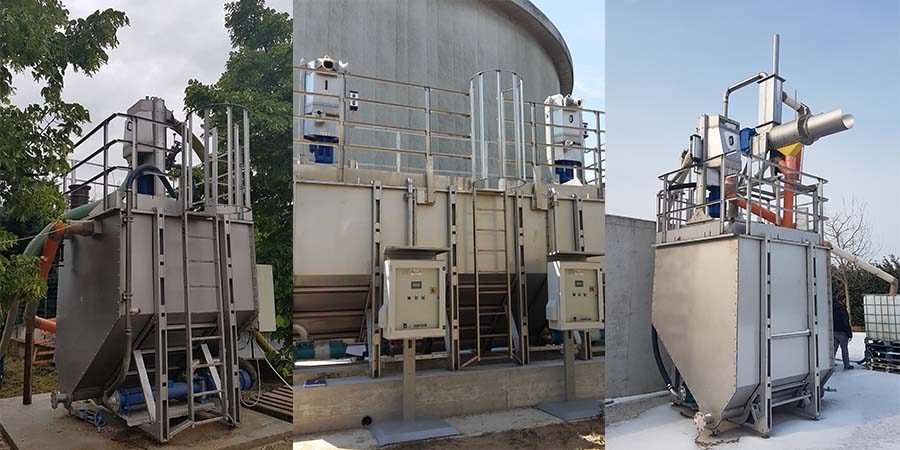 The reasons
Reduce water consumption
Control chemicals spreading on the soil
Nitrate and Phosphate reduction in the liquid
Odour reduction
Micro-filtration is a step to reach this target before the conferment to the WWTP or Water Stream
50 machines installed in the world
Let's find the market together
Enhanced separation for the liquid phase
SEPCOM Microfilter is equipped with a motor that generates the required power in order to operate the desired microfiltration.
A special screen separates the tiniest solid content from the liquid phase.
The thickened is then extracted from the outlet located on the top side of the machine, while both the feeding inlet pipe and the outlet for the micro filtrated liquid are located on the bottom side.
The purpose of the volumetric pump system is to increase separation effectiveness.
________________________________________
Micro filtration technology
Fertigation
Fertigation, as the name implies, is a process that combines fertilization and irrigation by injecting soil amendments, fertilizers, and other water-soluble products into an irrigation system. Fertigation systems add the correct amount of fertilizer according to the plants' nutrient deficiencies.
Reduces soil erosion
Reduce water consumption
Reduce the amount of fertilizer
Increases nutrients absorbed by plants
Controls time and rate of fertilizers being released.