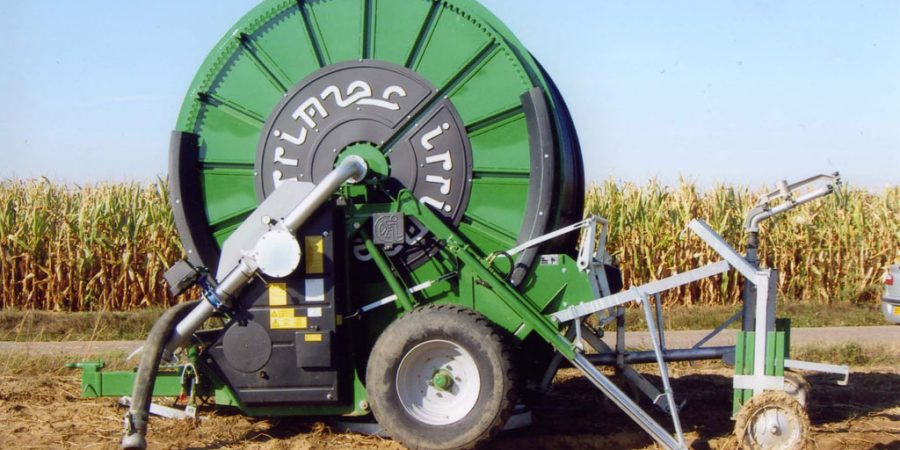 Irrigation Reels
Irrimec Srl is one of Europe's largest manufacturers of hose reel irrigators and export their products throughout the world. Greencrop are the sole concessionaires for Irrimec products in the UK.
The Irrimec hose reels are designed and manufactured at the Irrimec factory in Piacenza, Italy, and have many unique features. Models are available with 120m to 850m PET hose.
For more information on the product range, please go to the ST, MDT, MM, Elite and Rain Sky pages.