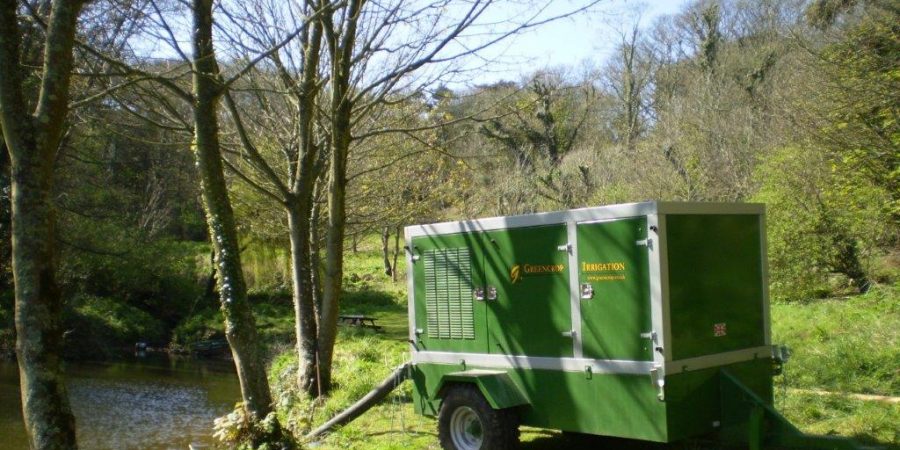 With the legislation of exhaust emissions bringing static engines to comply with the Tier III turbo market, we use Iveco's Industrial N45MSTX20 Tier III 93kW (126hp) 4 cyl turbo after cooled engine. This engine has a balanced crank shaft (not all engines have) and is semi-electronic (this suits static engines better) with a high torque at medium revs which is ideally suited to the Caprari 80-4/3 pump. It features very good fuel consumption (1.2 gallon per hour on testing at 1,700 rpm).
Standardising on the 93kW engine means the pump set can work anywhere – from the plains of Suffolk to the high lifts needed in Scotland.
For the high flow pump we use the Iveco NEF67MNT 6 cyl turbo engine, which is also Tier III compliant.
The new GCEP125W pump is mounted on a 385 gallon (1,750 litre fully bunded fuel chassis). A fully enclosed engine and pump in a super silent acoustic cabinet (72dB at 1m) with fully opening side doors for easy maintenance. A push button high speed vacuum electric priming and engine start, water metre with pulse for very accurate no-flow and high-flow (burst pipe protection) shut down, linked to the very successful Greencrop engine protection panel with water level and temperature sensor, engine oil pressure and an anytime changeable hour run timer. It also has a soft start up and shut down control.
All are standard to make managing irrigation easier.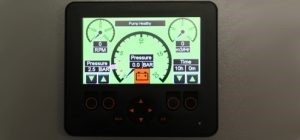 An extra for the pump is a mobile phone auto prime start/stop to monitor irrigation in real-time, using either mobile phone SMS messaging or through an online web browser.
For added security we have now introduced a detachable drawbar as standard and we also offer Datatag/CESAR commercial security & registration systems.
The pump is finished off in high quality hardened paint.
Acoustic diesel GCEP125W irrigation pump standard specification:
385 gallon (1,750 litre) two wheel tank chassis
Iveco N45MSTX20 Tier 111 93kW (126hp) 4 cyl turbo after cooled engine
Caprari MEC MG 80-4/3 pump mounted on flywheel housing
Greencrop's own user-friendly control and engine protection panel
Dual switch control for irrigation or reservoir flow operation
Flow rate read out on panel
Semi auto super vacuum electric primer on pressure side of pump
Tray under engine to catch any spilt engine oil/water
Super silent acoustic cabinet
Water meter with no flow/high flow sensor
100mm check and non return valve
Fully bunded fuel tank complying with the latest regulations
Detachable drawbar
GCEP170W irrigation pump standard specification as above but with:
Iveco NEF 67MNT 170hp 6 cyl turbo charged after cooled engine
Caprari MEC MG 100-2/A pump mounted on flywheel housing (150mm water meter)
Throttle controller
| Model | Engine | Pump | Max Flow (metres cubed) | Heads (bar) | Hose Reels |
| --- | --- | --- | --- | --- | --- |
| GCEP125W | N45MSTX20 | Caprari MEC MG 80-4/3 | 144 | 17 | 2 x 110 |
| GCEP170W | NEF67MNT | Capari MEC MG 100/2A | 216 | 14 | 3 x 110 |