Electric e-Rainsky Reels
The fully electric winding solar powered e-Rainsky machine is the perfect edition to any green area, equestrian centre, golf course and sports field.
The sleek compact design makes this Irrigation unit easily manoeuvrable by hand or with a small tractor and can be stored in small sheds. Whilst it is small, have no doubt about its performance ability. With a pressure throughput of 10bar be sure to reach all areas with maximum coverage.
JT-25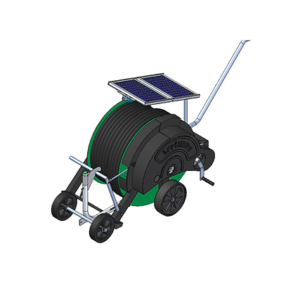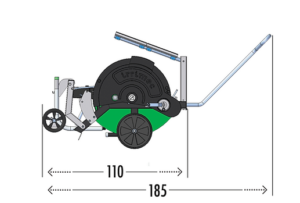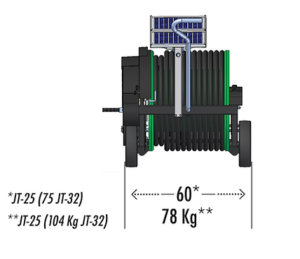 Ø tube: 25
Hose length: 65 m
Flow rate: from 1.3 to 5 m³ / h
Pressure: 1.5 to 10 bar
Strip: according to the type of sprinkler
Nozzles: 4-5-6
Speed: from 6 to 27 * m / h
Indicative data depending on the nature of the terrain
JT-32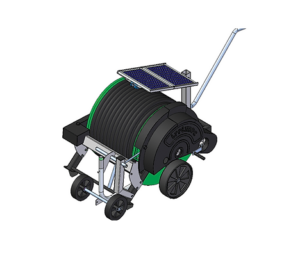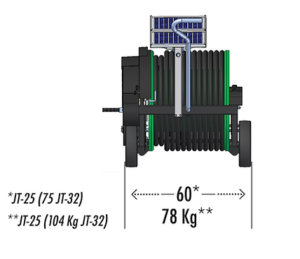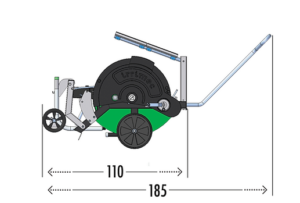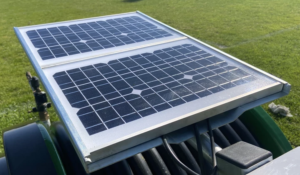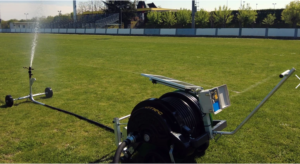 Ø tube: 32
Hose length: 80 m
Flow rate: from 1.3 to 5 m³ / h
Pressure: 1.5 to 10 bar
Strip: according to the type of sprinkler
Nozzles: 5-6-7
Speed: from 6 to 27 * m / h
Indicative data depending on the nature of the terrain