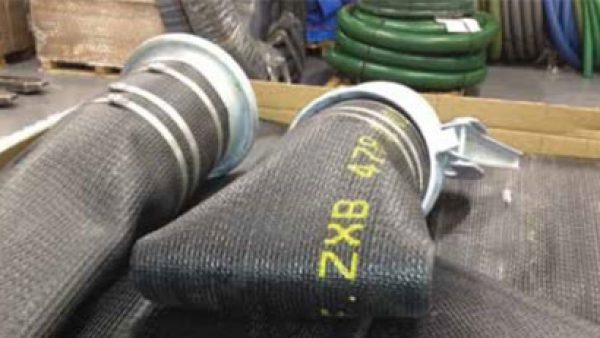 Oroflex 10
High pressure layflat hose. Reliable and robust yet lightweight. A superior hose used where ordinary PVC hoses tend to fail.
Oroflex 10 is used in irrigation, sewage and general pumping duties worldwide.
Colour Black nitrile rubber and liner.
Temperature -20 degrees c to +80 degrees c.
Specification Fully complies to BS6391. Coils up to 200m.
Reinforcement High tensile circular woven polyester/poly- mide jacket.
Remarks Tensile strength shown in table is calculated at 35% of total effective strength.
Application Irrigation, slurries, water pumping, air bags.
Special features Non-conductive rubber. Ribbed cover for maximum abrasion resistance.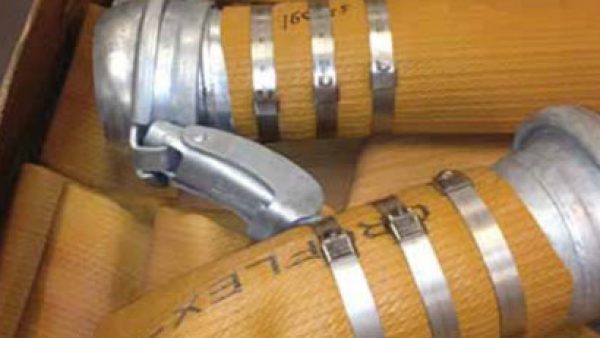 Oroflex 20
Special Oroflex for sludge/slurry. Premium quality, high pressure layflat drag hose using a high tensile jacket for slurry/sludge applications. Special variant used by contractors for sludge slurry injection or surface spreading.
Colour Yellow or black.
Temperature -25 degrees c to +100 degrees c.
Specification For use on all slurry systems – can be sup- plied in 150m lengths. Assemblies made to order with couplings and repair sleeves fitted.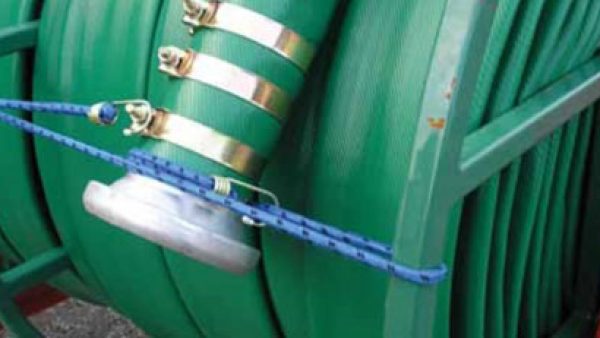 Oroflex 30
Special Oroflex 30 for sludge/slurry. High pressure layflat hose specially designed as a drag hose in sludge and slurry applications. Oroflex 30 is made from a tough polyurethane rubber and is designed to work in tough abrasive environments.
Colour Green or blue.
Temperature -35 degrees c to +70 degrees c.
Specification Materials approved to NSF61 and KTW. Exceeds WRAS standards.
Cover and lining Polyurethane.
Reinforcement Polyester jacket.
Remarks Very hard wearing.
Application Used as a drag hose for slurry and also for potable water. Compatible with oils and fuels.
Special features Lengths of up to 200m.