Slurry handling Solutions from Greencrop
22 October 2020 News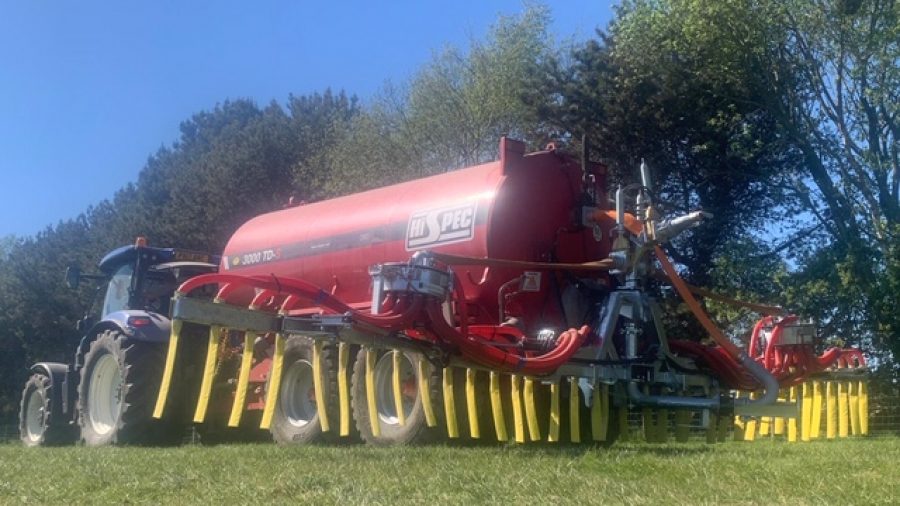 With the first round in Scotland and third round of countryside grants in England now is the time to look at new equipment.
Greencrop offers a range of dirty water and slurry spreading solutions; to spread slurry / waste / dirty water from livestock farms, washing plants and AD Plants.
With legislation to start in 2025, where slurry cannot be applied to the land above ground, slurry spreading will have to change to shallow injectors, trailing shoe or dribble bars.
Greencrop can supply a range of all the above equipment; including a full range of vacuum tankers and a great budget range of dribble bars, up to 9m spreading width, able to mount on existing vacuum tankers from the rear door without having to weld on any mounting brackets, with the ability to still use the splash plate if needed.
The machines are very close coupled to the tanker, thus preventing weight being too far back from the tanker. The machines are fitted with lights and the 7m wide and upward machines have boom brake backs, for added boom protection.
The units are fitted with an easy access single or twin, horizontal macerator which is self-sharpening and reversible 50mm outlets and pipes (less blockage) at 250mm spacing's. A manual gate valve before the inlet to the macerator, controls the flow rate you require.
Our range of dribble bars start at 6m up to 12m with single macerator on tanker models, with twin macerators on umbilical machines from 9m plus. However, we can make a range of dribble bars that can mount onto a tanker. These machines can also be removed and used as an umbilical machine.
Trailing shoes start at 6m up to 12m tanker mounted up to 9m umbilical mounted, or up to 9m as both tanker/umbilical. Shallow injectors start from 3m up to 6m.
We can offer a range of other umbilical equipment, including pumps, layflat hose reelers, Oroflex layflat hose, splash plates, flow meters and monitoring systems.
Don't miss out on the current round of countryside grants to improve your slurry handling worries – applications end 4th November 2020
For more information go to the UK government website CLICK HERE
Contact Howard today
Howard Chantry

UK Sales Manager